Starts February 22nd – register below!
What if this year wasn't about challenging goals and difficult resolutions, but instead was about taking simple steps to improve your daily life?  This is the premise of 8 Days to a Better Year. Each day our lesson will center on a different word. Each word represents an area in our life worthy of closer examination. We will use our journals and other exercises to contemplate how these qualities exist for us presently and explore ways to weave them more deeply into our daily lives.
This is a "no pressure" workshop. It is about how gentle awareness and small steps can move us closer toward a more purposeful and fulfilling year. Won't you join me?
Fee for the workshop is $18.00 – register here:
Between birth and today, Lisa Olson has dabbled in: waitressing, dental assisting, newspaper adver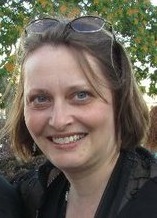 tising (including writing obits), stage managing, web site design, bookkeeping, offering organizational services to individuals and small businesses, and energy healing. She is most proud of being a mother to two wonderful daughters, and is a proud grandma as well.  Her heart soars when it comes to reading, creating, and helping those in need.  She is still wondering what she wants to be when she grows up.
A "Jill of many interests," numerous things catch (but don'necessarily hold) her attention. Books, architecture, eating great food, and travel are the exception.  Lisa is the creator of several 8 Days Workshops.