Workshops:
Contemporary Lyrical w/Emily Frangipane
Sunday 9/9:  11:30 am – 1:00 pm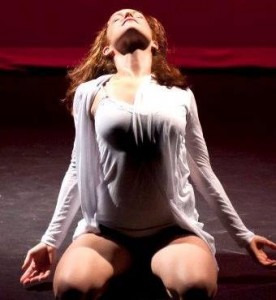 $23.00 – please register in advance HERE!
These 90-minute workshops begin with a thorough warm-up emphasizing proper alignment, technique, strengthening and deep stretching. Dancers will then learn choreography set to a new contemporary or Jazz song with an emphasis on emotional expression, musicality and performance.
Dancers of all levels are welcome and will benefit from the class. A longer class means a little extra stretch, and more time to master the choreography.
Class Descriptions:
Dance Express
Various times
Our signature class is a soulful dance celebration of YOU!  This welcoming 60-minute class uses movements that are both lyrical and energetic. A variety of music and dance styles are used as you follow along to guided choreography. We end with a brief stretch and relaxation.  Open to all levels!
Bonus Classes
Select Fridays and Sundays
On occasion we add in a "bonus" class so that you have an extra opportunity to dance and strengthen. Check our schedule and feel free to inquire!