Hosted by 8 Days Workshops creator, Lisa Olson!


Starts June 20th – Register Below
Are you looking for new ways to get your creative writing flowing? Then we've got a workshop for you!
Pen to Paper is an 8 Days Workshop using different ways to spark meaningful new ideas and let your originality flow. We'll be tickling your imagination with a variety of writing methods such as: essay, poetry, Mad Libs and more!
How it Works:
Every day for 8 Days you will receive an email with your lesson and prompt for the day. You can write at any time that suits you and you can participate from anywhere!
Join us! This Workshop includes a private Facebook page where you will have the opportunity to share and interact with other participants.
Please note: You are not a required to share your writing or to have a Facebook account to take this workshop.
Special Offer: Register by June 5th and you can Bring-A-Friend for FREE! Once you register, simply send the name and email address of your friend to 8daysworskhops@gmail.com and we will add them too!
Fee: $18.00 Register by clicking the Buy Now button:
About Lisa: Between birth and today, Lisa Olson has dabbled in: waitressing, dental assisting, newspaper advertising (including writing obits), stage managing, web site design, bookkeeping, offering organizational services to individuals and small businesses, and energy healing. She is m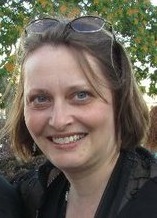 ost proud of being a mother to two wonderful daughters, and is a proud grandma as well.  Her heart soars when it comes to reading, creating, and helping those in need.  She is still wondering what she wants to be when she grows up.
A "Jill of too many interests," numerous things catch (but don'necessarily hold) her attention. Books, architecture, eating great food, and travel are the exception.
Lisa is the creator of several "8 Days of'" Workshops