Luisa's note: Muddy Kinzer has a wonderful blog, Muddying the Waters, where she makes you laugh, cry and totally relate to the joys and trials of motherhood, our current culture and finding yourself within it all.  Not only that but you'll pick up some fabulous book recommendations and even the occasional recipe! 
Sure, she is an amazing writer, but my favorite thing about her is that she is my sister.  We recently shared  the difficult experience of cleaning out our Dad's house after he passed away. She wrote about it with her usual charm and  I am delighted that she agreed to jump on over to my site and share it with us.  
Here is Part 1 of her Love Letter to Sacramento:
Moving is no easy task. Sorting through all of your personal belongings to determine which ones will make the move to your new home, carefully wrapping dishes and glassware with layers of bubble wrap, packing clothing, sentimental trinkets, sheets, towels, important paperwork, and small appliances, and arranging for the transportation of all of that plus the furniture can take its toll. But there's a reward at the end of this journey: a new home—sometimes in a new city—and a new beginning.
But what do you do with an entire lifetime of someone else's cherished possessions after they pass away?
That is the job my sister Luisa and I were faced with last week. Except there was no reward to be seen at the end of our journey: just more in-our-face proof of the fact that our dad was gone.
Luckily, we had a lot of help.
In a moment of blind faith, I called Lyon Realtors and worked with the first person I spoke with: Tim Pierce. He came out with his wife/fellow realtor Susie Pierce to see what they were dealing with in terms of putting our dad's house on the market.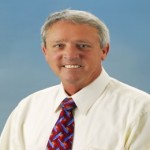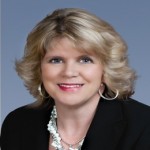 I'm not going to lie: I was worried.
Our dad's home was immaculate; so was his yard. But nearly every wall in all 3 bedrooms was lined with floor-to-ceiling built-in bookshelves.
Who was going to want a house with all those bookshelves?
Well, I would. For a child's room, it could be storage heaven: shelves lined with trophies, Lego masterpieces, action figures, Hot Wheels cars, framed pictures, and, of course, books.
An artist could place decorative vases filled with paintbrushes, colored pencils, and markers on the shelves, interspersed with bottles of paint and books on art techniques.
Or perhaps they could be used simply as bookshelves by a fellow book lover.
It made perfect sense to me, but then again, I am my father's daughter. I grew up surrounded by books and bookshelves. His decor seemed perfectly normal to me. But trying to look at it through the eyes of a realtor, I wondered…
As it turned out, Tim and Susie loved them. So did the people of Sacramento. After one week, we had 30 offers on our dad's house.
Despite the fact that my sister and I lived in two different states, neither of which was California, Tim and Susie held our hands through the entire process: sorting through the myriad of offers and accepting one, letting people into the house for various tasks when we couldn't, and answering thousands of questions, all with efficiency, competence, humor, and kindness.
In a "what a small world" moment, Susie met my aunt–my dad's sister–and it turns out she was her realtor too!
Thank you Tim and Susie for all your help in selling our dad's home!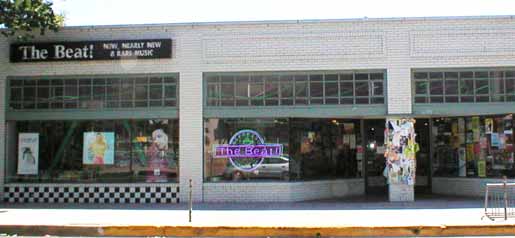 My dad referred to the bedroom he used as his office as the "music room." Imagine the largest upright piano you've ever seen, a closet filled with 8 guitars, a mandolin, and several harmonicas and wind instruments, and floor-to-ceiling bookshelves filled with books on the guitar, sheet music, and CDs…and that's not counting the LPs in the garage.
This room needed to be tackled piece by piece, and my dad was specific about how to handle the books, sheet music, and instruments. But what would we do with the CDs and LPs?
Enter Brad from The Beat, an eclectic used music store in the heart of downtown Sacramento. The store is huge, and filled with CDs, LPs, and even old cassette tapes! I would have loved some time to browse but we had no time: we were busy bringing in 12 moving boxes of CDs to sell. That's right: 12 boxes, and Brad had to sort through every single CD in every single box. "Can I guess that someone has passed away?" he asked when he first saw the load we were carrying in.
Many people might have balked at the idea of sorting through 12 boxes of CDs, but Brad did it with stamina and heart. As it turns out, he grew up in my neck of the woods, and we had a nice conversation about cities we lived in and colleges we attended. Nevertheless, after sorting through that many CDs, I suspect he might have breathed a sigh of relief when we parted ways, as did my sister and I. That was a lot of CDs!
When we got to our car in the parking lot, we opened up the back to load up the newest pile of moving supplies we had just purchased from across the street. I can only imagine the looks on our faces when we discovered we had left lucky #13, the final box of CDs, in the car. But…we though we were done! How could we face Brad with yet another box of CDs?
When I carried the box into The Beat and Brad saw what I was carrying, the look on his face… He might have even groaned a little. But then he laughed, as did I. What else can you do?
I told him that this final box was a gift from us to him. But Brad was so nice that after we left, he went through every last CD in that box and is mailing us a check for our last sale.
Thank you, Brad, for helping us get our dad's CD collection to people who will enjoy them!
To read part 2 and find out how we handled the thousands (yes, thousands) of books, click here.  When you're done with that you'll probably want to stick around and read some more of Muddying the Waters.  Enjoy! Thank you Muddy!